Everyone involved in a hiring process is bound to develop tactics. The interviewers must come prepared and make a clear strategy regarding the questions they'll ask and assignments they will give. As for the candidates – they often have even more on their plates. That is why learning about the basic salary negotiation tips for developers is imperative.
Granted, the first steps you need to take include showing an impressive knowledge of relevant technologies and tools. Without that, getting a wage (and benefits package) you're aspiring to is impossible. However, there are a few simple and smart tactics to keep in mind when expecting a job offer. Pay close attention to these pieces of advice and stay focused on the prize.
How Can a Developer Negotiate a Salary?
Software engineers and other tech specialists are attracted to certain career opportunities for various reasons. They usually consider a tech stack, direct their minds toward the complexity and appeal of the projects, and seek overall company information to be sure whether it's the right employer for them. Also, most prefer flexibility and working from home – even occasionally, and they get ready to nail remote job interviews.
However, adequate financial compensation is often the ultimate factor that helps tech professionals decide. Sometimes, everything that revolves around the potential employer seems nearly perfect. But the remuneration is still questionable. So, how do you negotiate a higher starting salary?
For starters, know your worth. If you have a clear aim, stick to it. But be sure to do your homework and align your financial expectations with the true state of affairs. You must know:
What's the current demand is for the role you're applying for,
How is the overall market doing, and what are the latest hiring trends and ranges,
Whether the company you've entered the interview process in is willing and able to provide a satisfactory amount of money.
Once you grasp these initial steps, move on to the next stage and learn more about some proven salary negotiation tips for a new job.
What Are 5 Tips for Negotiating a Salary?
Once a tech company identifies its hiring need, it'll jump through hoops to get its hands on some (qualified) resumes. To them, being able to cut the time to hire developers is one of the main objectives. It's in no one's best interest to pile up the costs (and quite a few other complications) of an empty seat. That is why an efficient and straightforward process is always the best policy. Still, negotiating financial compensation will come as an unavoidable part of the deal. Considering the employers' need to fill the position ASAP, it's not uncommon to assume that you'll have plenty of room to negotiate. And you're right. Nevertheless, you must stay objective and follow these salary negotiation tips for job seekers (passive ones included):
Come prepared and do your share of researching before you start the negotiation,
Never mention a fixed amount you'd settle for. Speaking in terms of a satisfying salary range is the proper way to negotiate and show some flexibility,
Assess your tech (and soft) skills objectively and be in the clear where you stand compared to other candidates and market professionals,
Be sure regarding your goals and boost your knowledge non-stop to land a job you actually want in the long run,
Learn about the right time to start negotiating and make sure not to seem pushy by bringing the topic up too early in the hiring process.
By keeping your priorities aligned and following these simple steps, you will unquestionably get the desired outcome.
Research the Job Market and Salary Ranges
Doing a detailed search when looking for a new work opportunity is vital. Everyone must be informed of the medium market rates for their skillset and background. Most businesses will stick within the average range unless they need to hire someone immediately. But still, many companies hold this information confidential, and their staff isn't allowed to share how much they're earning with their colleagues. So, the best way to grab hold of these insights is by getting them from the developer community around you. You can use multiple options to stay in the loop. Slack and WhatsApp groups, Reddit, LinkedIn and Facebook communities, and various online meetups can be excellent sources of information. Use every opportunity to mingle and learn more about the current trends, standards, and demands. Also, be attentive when listening to other people's experiences with certain employers. Finally, visit reliable local websites to check out additional reviews and comments left by tech professionals who were interacting with your potential employer.
Now, regardless of your findings, you shouldn't give up on the desired wage. Maybe you will need to modify it a little. Or perhaps you'll even have to focus on some other benefits instead of a full range you'd prefer. Still, use the guidelines your community offers and collect knowledge all around.
Learn as Much as Possible About the Company
As we said, some companies withhold certain info and classify it as top-secret. Many have good reasons to do so, but there are exceptions you should be aware of. Some firms simply keep their mouths shut regarding salaries with a more sinister agenda.
Still, if you can't get a word out about the company's finances and compensation they offer to employees, you should keep exploring:
Get familiar with their employee and candidate experience,
Check out the content they post and strive to learn of their culture and values,
See other jobs they have posted and figure out precisely what they're looking for,
Ask around and see whether any of your former colleagues or acquaintances have any extra insights you'll find useful.
Before (and after) you step into the interview process, gather as much information as possible about what's on the table and, more importantly, what you can do for the company. Then, if your skills and knowledge can truly contribute to them, don't be intimidated when the time comes to negotiate a remuneration.
Always Talk About the Range You Expect – Not a Single Amount
Nothing spoils a good deal quite as fast as terminological inexactitudes. Or, in simple words, watch your mouth. Surely, there is a specific amount of cash you'd like to receive on a monthly basis. But if you want to negotiate like a pro, you'll have to show a bit of flexibility. To specify a salary range you would go for, you must determine the lowest amount you would accept. Then, come up with a span based on your previous experience, the compensation you received until now, and the market average. This should go without saying – you mustn't settle for less than the minimal amount you've decided on.
Consider the Benefits You Can Get
Discussing the terms of employment with the interviewer isn't necessarily rainbows and butterflies. Some tech companies can't match competitors' salaries, but they have so many goods to back it up. Would you settle for another type of compensation? There are a few bonus points you can count on:
Performance-based bonuses,
Profit-based compensation,
Courses and training,
Paid trips,
Unlimited vacation days,
And so on. So, what's it gonna be for you? Would any of these advantages entice you just enough to lower your salary expectations a little? Before you answer this question, make sure to give it an extra moment. Your priorities should be aligned with your true needs.
Know Your Value and Build a Personal Brand
Each paragraph so far has know your value written all over it. After all, you'll have the final say. Nonetheless, here are a few ways to actually turn this familiar phrase into action:
Know your competencies and showcase them,
Keep your tech skills up to date,
Mind the soft skills as well (and enhance them regularly),
Improve your management and leadership skills,
Practice active listening,
Be an active participant in the community,
Offer guidance to those who have less experience,
Stay engaged and get your hands on the relevant content and reading materials,
Be present on social media,
Prepare for criticism and learn how to deal with any feedback,
Learn about leaving a strong first impression.
Attend conferences, share your knowledge, and give something back to the community. That way, you will keep on learning, growing, and making valuable connections. Not to mention that it will feel great! (and all employers will cherish it, btw.)
Have a Negotiation Strategy – But Don't Get Greedy
Sometimes candidates use one job offer to land a second one. Well, this kind of turns the moral compass away from pointing strictly to the north. However, is it all wrong? It most definitely is, but at times, reaching for this strategy is the smartest choice.
So here's the ethically correct conclusion to draw from this situation – never accept the job offer immediately, regardless of whether you have multiple choices or not. Even if all the perks and conditions suit you perfectly, give it some time. Waiting a few days to give it some extra thought is the best thing you can do. You might be pressured by the company to decide now. Don't let it distract you – keep your goals in mind and know that your needs matter.
Watch Out for the Best Timing
Although being motivated only by money is every recruiters' and employers' nightmare, the truth is somewhere in between. Yes, there are other crucial aspects to consider. And, yes, compensation matters a lot. Still, to avoid being pushy, don't be the first one to begin the discussion about salaries. Stating your expectations without being previously asked (or asking when you'll be asked) can send the wrong message and tear down the good impression you're trying to make. When the time is right, you will get to it.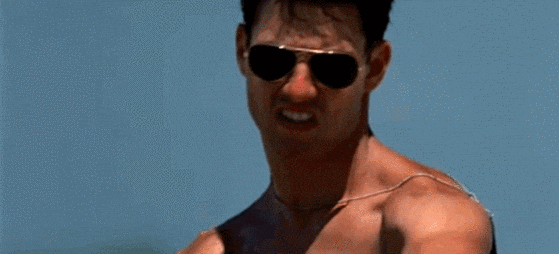 When Should You Start Negotiating a Salary?
And here we are. When is the right moment to negotiate? Not all employers have the same policies regarding this matter. However, the logical sequence of events suggests that it's best to bring up the finances early in the process. If your preferred remuneration largely disagrees with the company's budget, it's best to end the hiring process then and there. Wasting time and energy costs far more than granting a large quarterly bonus based on the weather. So, the optimal timing would be at the initial stage of the interviews. And then, the expectations should be reviewed again after the round of tech screenings.
Know What You Want & Go for It!
Be confident about your choices and expectations. But to do so, you will need a little more than profound knowledge of a specific framework. You will have to know the market, the team you're being interviewed for, their financial possibilities, requirements, and aims. Lastly, you will have to understand exactly where you stand compared to other market professionals.
If it all started to look a bit blurry and overwhelming, don't worry. Your theoretical knowledge needs a little brush-up, and some ol' reliable learning materials should be dusted off. Strengthen the abilities you already have. And then, move on to the modern trends and current market cravings. Whether it's AI or machine learning, cybersecurity, or augmented reality – go for it!
Don't let the latest tendencies dictate your path. Learn how to make them compatible – stay fresh while directing your effort toward what makes you love the job you're doing.
Bonus Salary Negotiation Tips for Entry Level Tech Positions
There's a massive loophole in the laws of the tech talent market. Every business is falling over backward to schedule an interview with a Senior software engineer. And those who are yet to grow their skillsets and careers somehow seem to be on hold. It's often hard for them to get a positive reply, let alone to work out a satisfying wage. How do you negotiate a salary with no experience?
Knowledge is power. Although you lack hands-on experience, never underestimate the insights you have gain and stay motivated,
Learn what other beginners and Junior developers in your area are paid, get to know about their experiences, and compare companies,
Be humble but always aware that everything can be negotiated.
Now, here's a crucial part – nothing that happens during the hiring process should be taken personally. Surely, all devs out there had their share of rejection letters. And not only that – everyone was at least once bittered by a horrid practice of not sending any feedback whatsoever. Don't let yourself get discouraged. Stay proactive while scrolling through job boards and do your best to showcase your skills and motivation from the first touchpoint on. Lastly, don't be afraid to state the salary range that matches your true capabilities and the research you've done.
These Salary Negotiation Tips for Developers Are Essential to Land a Job You Want and Be Paid Accordingly
The best salary negotiation tips for developers are the simplest. Prioritize, know your worth, stick to your objectives, and remain honest. Show respect to the interviewers and hiring managers by being objective and transparent. And to save yourself (and the other side) a lot of time and effort – be sure to do your homework correctly. Research the market and get familiar with the company you're about to negotiate with.
Pro tip: If you'd like to (L)earn a bit more while applying for new roles, join us and become a Recrooiter.