Effective recruitment is one of every company's primary aims. And, with the rise of candidates' expectations, developing an efficient sourcing strategy is pretty tough. In other words – modern-day recruiters are facing all sorts of impediments and struggles. Luckily, some proven tricks can help fellow recruiters advance their tactics. And today, we'll discuss the ultimate list of efficient sourcing tips for recruiters.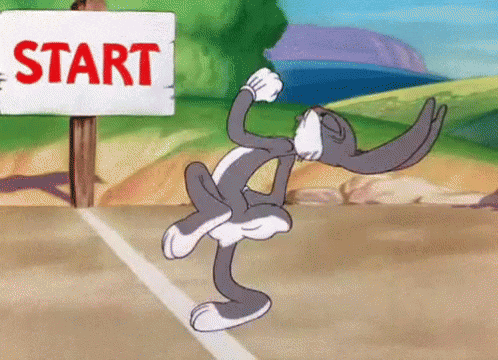 Let's Start from the Top: Sourcing – Meaning
The term sourcing comes from ancient Greek. Its definition is associated with the Golden age of Pericles. That was the last time someone had recorded an effortless recruitment process. History lessons for wackies aside, sourcing stands for the process of searching and contacting prospective candidates. It incorporates some very high hopes and a whole lot of scrolling, entering the keywords, and negotiating. You miss Pericles now, don't you?
A familiar fact is that more than 70% of all job candidates are, in fact, passive. Still, a more positive stat comes from LinkedIn researchers. The points they've gathered suggest that 90% of people are open to learning about new job opportunities. However, the percentage of those who enter the hiring process is at least three times lower. 
Fast-forward to the fundamental definition of candidate sourcing: It represents a vital part of each recruitment strategy. It impacts every HR metric and KPI. It has its role in shaping up brand perception. All in all, sourcing is a top priority.
Know the Enemy: The List of Familiar Sourcing Struggles & Mistakes
The list of potential problems recruiters could encounter varies from one company to another. These sourcing headaches can come from various pain points. Nonetheless, some of the common issues include:
Even with the ultra-competitive market and insane shortage of suitable candidates, these sourcing tips for recruiters are bound to help. Stay tuned; we're moving on to the actionable part of the article. 
8 Sourcing Tips for Recruiters
Sourcing candidates isn't always what you'd call a breeze. Nonetheless, some recruitment tricks and strategies can simplify the process of finding the perfect match. Since everything revolves around LinkedIn and social media, those are the first topics we should cover. 
Sourcing Tips for recruiters on LinkedIn: How to i
ncrease your response rate
Getting in touch with talents via LinkedIn is inevitable. The first impression a recruiter makes influences the rest of the process and the outcome. So, here are a few simple suggestions you might want to try out:
Even though we have identified the shortage of time as one of the main nemesis, give it an extra minute to think your message through. Being simultaneously concise and genuine is the recipe for successful sourcing. 
Variations & synonyms
When you're typing job titles into the search bar, mix it up a little. Try your luck with similar profiles, inversions, and variations of words. If you're looking for someone who'd take charge of your dev team, it won't hurt to explore such options as Team Lead, Team Leader, Lead Developer, etc. Spell the job title in several ways and see what happens. Your ideal candidate might be hiding in plain sight.
LinkedIn Groups
Recruiters should join some relevant LinkedIn groups to find out more about what their candidates find interesting. These groups provide particular useful insights and represent a networking opportunity. Apply the same sourcing tip for other social networking sites. If it doesn't immediately boost your results, it might open some doors for future collaborations. 
Pro sourcing tip for recruiters: Use Boolean search
Boolean search helps recruiters leverage databases to find suitable candidates as smoothly as possible. This structured search implies the usage of specific words and phrases to narrow the choice. The crucial Boolean operators recruiters use are AND, OR, NOT. Explore this sourcing tactic to refine your results and reach qualified candidates more efficiently. 
Social Media Sourcing Strategies:
Determine which social media channel works best for sourcing 
The social network you'll use partially depends on your candidate persona and specific skills you're aiming to find. Instagram and Pinterest are your valid options for more creative roles. If you're recruiting for designer roles, you can spot some beautifully arranged portfolios out there. On the other hand, tech talents are likely to be fond of Twitter. This network keeps everything under 300 characters. And, as we know, simplicity and brief substantial texts will get you a long way from where you've started. 
Build a personal brand
When you're looking into your candidates' profiles, chances are – many of them will be looking back. Recruiters are brand ambassadors. Their appearances influence the public perception of their employers or clients. And not only that. They need to keep their profiles neat, tidy, and original. As a recruiter, you should post a good profile picture, come up with an engaging bio, and make sure to share relevant content. Promote your company and strengthen your personal brand.
Be active and sociable
Engage with the community. Check out what your candidates are posting. Read their articles, like them, or post a comment. You can start a conversation quickly once you discover some mutual interests.
Pro sourcing tip: Stay in touch 
Once you have built a connection with your candidates, keep it going. Someone has actually calculated the "minimal amount" of following up. They say recruiters should check up on the candidates at least once per quarter. This way, you may engage passive talent too. 
And, when a new job opening pops up – you should always turn to your former candidates who did well in the past. 
More Actionable Sourcing Tips for Recruiters
Recruiters already have their hands full. So, here are some of the best sourcing strategies that should be implemented company-wide: 
Minding the

HR metrics

Building a

referral program

Boosting the

employer brand
Key HR Metrics 
HR staff and recruiters are very fond of numerical representations of their results. Pretty boring, huh? Well, some metrics are indispensable. Keeping track of them will determine a company's long-term success. 
Keep an eye on:
Time to hire

Source of hire 

Quality of hire
Knowing these key facts will impact your future sourcing strategies. You'll see which method has worked well and which one needs some adjustments. 
Referral Program
Creating a referral program turned out to be a superbly effective way to find the right candidates. According to Jobvite, 78% of recruiters have successfully hired a new colleague thanks to their peers' recommendations. Employee referrals are often the top choice. Employees wouldn't recommend a candidate whom they don't trust. Additionally, internal referrals work so well due to the employees' profound company knowledge. Not only are they familiar with the team culture, mission, and vision, but they know the needed hard-skills. Employee referrals can impact positively every segment of your business. 
External Referrals
The external referral program has several different names. Some call it bounty hiring, community referrals, or open referral program. Regardless of the word you'd pick for this hiring practice, an external referral program is something worth trying. 
The advantages of implementing an external referral program are:
More qualified candidates

Increased quality of hire

Time-saving

More talents in your pipeline

Vaster network

Better relation with the community

Improved employee engagement and satisfaction

More diversity within the organization

Decreased stress level
Employer Brand
Along with the indispensable HR facts and metrics and efficient sourcing tips that include referrals, the employer brand represents a crucial factor for your hiring outcomes. In simple terms, we can define employer branding as public perception of your company. This means that how potential candidates see you will determine whether you'll hire them. And 80% of recruiters claim the same thing, according to LinkedIn Global Recruiting Trends. 
So, what can you do to improve your employer brand?
Define carefully who and what you're looking for

Write precise JDs and distribute them through the most relevant channels

Engage the leaders from your company

Encourage all employees to participate

Take good care of candidate experience throughout the entire process

Be transparent and consistent

Showcase your mission, vision, and culture adequately
All sourcing tips for recruiters are connected to branding strategies. Make sure that both of these significant and inseparable business aspects prosper simultaneously. 
Put These Simple Sourcing Tips for Recruiters to Practice NOW!
Every efficient recruitment strategy relies on sourcing. Finding, hiring, and retaining top talent requires individual efforts and some resourcefulness. Explore your options and find out which recruitment tips and tricks work best for you. 
First, you should learn how to get the best of LinkedIn and social media. Additionally, you should know your goals and how to meet them. Reaching your aims becomes easy and breezy once you start to understand the significance of HR metrics. Boost your brand and reputation to acquire and retain qualified candidates. And lastly, never neglect the power of referral programs. Whether you choose employee referrals or external referrals, you won't regret it. 
Diversify your talent pool & your tactics.