Job-hunting is sometimes like a slippery slope. Although it could start off quite promising, some offers turn out to be unsatisfying. Have you ever been there? If you had, you know how tricky it is to act rightly. Rejecting a job offer can be more challenging than it appears. Learning exactly what to say to decline an open invite to the team politely is imperative. By doing so, you'll remain professional, and the doors will stay open for you when another opportunity pops up. So follow these simple tips and turn down an employer gently and professionally.
Main Reasons for Rejecting a Job Offer
Sometimes things don't work out quite as we planned. The same goes for when you're seeking a new career opportunity. The entire interview process could run smoothly, and yet something could spoil your plans by the time you've reached the final stage. A hiring manager emails you the good news, and the moment of truth comes. Will you accept the warm welcome or turn it down respectfully?
There are a few (good) reasons to reject a job offer:
The salary doesn't match your expectations (backed up by skills, knowledge, and experience that you have showcased throughout the interviews),

Financial remuneration or benefits are way behind the market's average,

A company lacks flexibility and doesn't meet the terms you're aspiring to,

There is no company culture (or their values don't agree with yours),

The deal looks very different on paper than it was presented to you while the firm was looking for ways to entice you.
So, what is the best reason to reject a job offer? These are some of the key motives to skip a work opportunity that seemed promising, then failed to meet your preferences or requirements. But there are other reasons to take an extra moment and think about whether joining a particular team is such a bright idea. For instance, working remotely is off the table, and the commute would crush you daily. Lack of flexibility is a valid reason for you to turn your head away from signing the agreement. Also, if there was anything unpleasant going on while you were in the process, don't ignore your gut feeling and just say thanks instead of diving headfirst and figuring out there's a toxic person onboard later.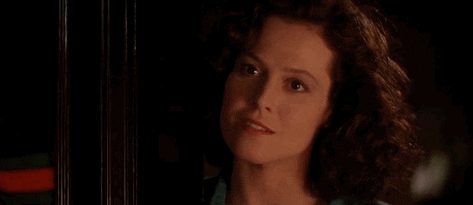 How Do You Decline an Offer Respectfully?
We have covered the why, and now we get to how. How do you professionally decline a job offer? First of all, you should know that these rules are very simple. Just combine transparency, common courtesy, and good karma.
Even though your answer is negative, start by being positive. It's always recommended that you begin writing the email by thanking the recruiter or hiring manager. You're not only thankful for the opportunity they want to present you with. You're saying thanks for investing their time and effort into getting to know you better, whether you've met in person or through a remote interview.
Then, be sure to notify them as soon as possible. Each hiring process comes with specific expenses. And HR personnel are usually huge on keeping an eye on metrics, KPIs, sourcing channels, and everything else (that drives or lacks positive outcomes). Be sure to speak up ASAP and avoid causing additional headaches and costs.
Lastly, your response must be short and sweet. You should get to the point almost immediately, but it's always better to make it a little less harsh and a little more friendly.
Regardless of the reasons for turning down the offer, stick to these main points and leave a positive impression.
Start by Showing Appreciation and End the Email in the Same Way
When presented with a chance to join a team, you should always write a brief thank-you note as your opening line. Even when you're declining the job offer, a positive note is paramount. Also, ending the email on good terms is equally important. Since contacting, shortlisting, and interviewing candidates is often a challenging job, it's crucial to let the recruiters and interviewers know that you appreciate their good work. Add a final thought where you will once again highlight how pleased you were to take part in the process, regardless of the final outcome.
Don't Waste Time – But Don't Rush It Either
When you're instantly aware that the offer doesn't make you happy, you should unquestionably avoid wasting time and let the firm know about it. Nevertheless, if there's the slightest shadow of a doubt in your mind, give it a few days. Use this time to give it some more thought and speak to friends who have been through similar experiences. Keep your aims in mind, but be free to question them and rearrange your tactics.
Even though companies are always in a rush, don't make any sudden moves. They might pressure you into deciding more promptly, but it's always recommended to take a while until you have it all figured out.
Rejecting a Job Offer Due to Salary – How Honest Should You Be?
Rejecting a job offer politely is essential in every scenario. Even when the wage seems unrealistically low, be sure not to come off as rude or undiplomatic. Surely, you won't be joining the team, but you need to remain well-mannered even when breaking down the bad news (honestly). So, should you state your precise reason to decline the offer when there is a financial disagreement involved? The answer is entirely up to you.
Whether you'll specifically name the factor that made you change your mind or not is your call. Either way, be sure to keep it simple and civil.
Negotiating a Salary Before Closing the Deal
When considering new employment, getting a satisfying salary is usually one of the candidates' priorities. To do it correctly and receive the compensations you want (and deserve), you should stick to these steps:
Do thorough market research,

Know your competition,

Learn all you can about the specific company,

Be objective regarding your skills and relevant knowledge,

Set clear goals for yourself,

Keep learning and expanding your expertise,

Speak in terms of a favorable

salary range

instead of using a single number.
Negotiating a salary properly is crucial if you want to succeed. Here's one last piece of advice: never be the first one to bring up this topic. Leave it to the interviewers, then stick to these steps and showcase your worth.
Know Your Goals and Worth
Knowing your value and acting accordingly is vital when exploring work opportunities. At some point, you might receive an offer that doesn't fully match your expectations. If the salary isn't compatible with your preferred range, you will most likely feel like skipping the role and looking for a more suitable one. This is usually the right thing to do. Being unsatisfied with your finances from the very beginning doesn't seem like a promising premise. However, sometimes it's better to sit down and do the math. Maybe the company does have some other goods to make up for the financial gap. Prioritize and decide according to your true needs.
Whichever the case is, always stand your ground. You might want to turn a blind eye and accept some terms that are less than ideal. But remember, the rest of the deal needs to be spotless. Your aspirations and objectives are your top priority.
Make Sure to Stay in Touch
If you left the process early but still brought positive impressions with you, make sure to stay connected. Remain a social media follower and connect with the interviewers on LinkedIn. Let them know that they can still contact you once certain circumstances change. Firstly, you never know whether you will be collaborating with them in the future. Also, some of your peers might be looking for a job, and you could send an intro and help everyone reach their aims. This gesture is relatively small, but it can make a difference in the long run.
Refer Someone to the Company
Everyone knows how beneficial employee referrals are. They combine the best recruitment practices backed up by personal experience, knowledge, and determination. No one knows talent quite as well as their peers, right? That is why a referral program is always bound to drive the most efficient outcomes, particularly when the pool of sources isn't limited to current employees alone.
If you know someone who would be just right for the role, don't hesitate to bring them up. Surely, only if they have agreed. If everything was in perfect order throughout the recruiting and interviewing processes, but you still decided to decline the offer, it would be both smart and useful to refer a former colleague, friend, or acquaintance with the matching skill set and background. Help out a business nail their recruitment targets with referrals and see how well that will work out for everyone.
Reject a Job Offer Professionally and Don't Shut the Door Entirely
Each hiring process is made of several rounds. When everything is done rightly, candidates' enthusiasm tends to grow exponentially as they move from one stage to the next. Other times, the process leaves a rather bitter-sweet candidate experience as it progresses. Rejecting a job offer by email feels a bit unpleasant and leaves the candidate wondering how to choose the right words. They also might wonder whether honesty is still the best policy. Not to worry. Most have been in this situation, and it is quite easy to handle it. You just need a few moments to come up with an answer that seems fair and polite. And if you follow the proven patterns we mentioned, you've got it. The doors will remain open for you.