Hiring is often tricky, time-consuming, and expensive. However, when you come up with the right recruitment strategy, things can quickly take a turn for the better. It is known that referrals save money. Now, let's explore how they actually work and how to plan them correctly. Choosing to implement this program into your recruiting strategy leaves you with more than one option. Check it out and reach the best hires.
Definition and benefits of a referral program
Recruiters and managers need to come up with fresh tactics and stay in touch with prospective talents. That is how the term "referral" went from an abstract concept to a proven sourcing method that saves money. Here are the key advantages of this program:
So, we get to the part where you must stay tuned and find out how a referral program works. 
How referrals save money
An internal referral program strengthens your bond with current employees. Getting recommendations from your people is the ultimate way to nail your recruitment game plan. Additionally, you could use a referral platform to boost the results even more. Just imagine – if this system works so well within your company, how much better it gets once you expand your recruiting alliance. The world of talent is a few clicks away from the army of knowledgeable associates who can make your organization grow, scale, and progress.
Here's the list of perks that will reduce costs and increase profit:
Full access to a gigantic network of qualified professionals

Statistics show how different recruitment methods drive results, and they're all in favor of referrals

Recommenders save your time 

The retention rate unquestionably raises
Sounds good? Let's see what each of these points implies.
Networking opportunities & talent pool
The most popular professional network, LinkedIn, had approximately 610 million members, according to the data from 2020. Still, other metrics undoubtedly show that more than 70% of potential candidates are passive. This indicates that even the most skilled recruiters sometimes have a hard time finding and attracting them. Referrals represent one of the best recruitment trends precisely because they involve unlimited networking opportunities. Every employee has a huge pool of equally talented and skillful peers. They often recommend former colleagues. These are usually the best recommendations since they know each other's mindset, goals, and principles.
How effective are referrals? Know your stats!
Firstly, the aspirant recommended by an employee (or another equally experienced specialist) is four times more likely to be hired. Additionally, nearly one-half of new hires who came to the company this way have stayed for more than four years. Lastly, it takes almost twice as long to encounter and entice the perfect match without relying on references. Feeling stunned yet? If you add the cost of an empty seat to the equation, you'll see how superbly effective it is to engage referrers in your business growth.
Recommendations save time
Do you remember lengthy sourcing and pre-screening processes? Say goodbye to them once you establish your referral program. Referrers will conduct these tasks on your behalf. The tech tools they'd use while doing it are also of their choice. The interviewing process is simplified, faster, and more efficient. 
Improved employee retention rate
If you motivate and engage your employees, they'll be 59% less likely to leave the company. Besides the proper onboarding and training processes, good salaries, high-grade benefits packages, and other significant aspects, employee referrals can enhance employee experience. Along with the optimal candidate experience – it's one of the vital segments you must continuously refine. Once you make your crew active participants in the selection process, they'll feel a whole new level of accomplishment. 
Additionally, the new hires are also more likely to fit right in. They're already familiar with the working environment, their hard and soft skills match your expectations, and they are unquestionably interested in the job opportunity. Lower employee churn saves money.
Referrers guide – How do you make money from referrals?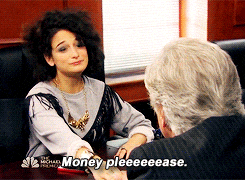 Employee referrals function in several ways. Some of them come in the form of financial remunerations. Other employers get more creative. They offer vacations or provide various items or gift cards. Employers provide all sorts of compensation to those who suggest quality hires. However, many are interested in receiving a cash referral bonus. The amount one can receive as a monetary bonus varies depending on the company's size, industry, and profits. Also, some managers follow the rules of the difficulty of the position referrer is filling. The more complex the process – the higher the prize. 
In the meantime, some tend to award those who strive for diversity. People will advise their employers to hire like-minded individuals. Even though this practice makes perfect sense, it's usually best to interview more heterogeneous groups. 
Referrers can receive their reward in full or incrementally – depending on the employer's policy. 
In short: Making money from referrals takes multiple forms, and the range of the bonus fluctuates.
Recrooit Community – crowdsourcing done stupendously
Recommendations are pretty neat, right? If you agree, expand your reach. Recrooit is a crowdsourcing platform aimed at finding tech professionals. It's simple to maneuver, and it brings the most suitable candidates to employers. 
Some of the advantages of this platform are: 
What more could you ask for? Techies with no recruiting experience usually turn out to be the best source of hire. Once they team up with LinkedIn sources and seasoned HR pros – everyone's about to win! 
The bottom line: Why do referrals matter?
If you're looking for the best way to hire the most qualified people while saving a significant amount of time and staying within your budget – referrals are the way to go! The optimal results would include a combo of internal and external recommendations. Bringing the best out of the employee referral program and extending it onto a larger community is your ticket to stability and sustainable growth.
Actualizing this recruiting practice internally requires careful planning and employee engagement. And the way to expand it to grow your network and pipeline, even more, is only a few clicks away. Crowdsource your way to the top!