If you've ever encountered any hiring struggles, chances are you've contemplated recruiting through employee referrals. This recruitment strategy works excellently and has helped countless organizations find talent. Now, let's see the definition and importance of the employee referral program and how you can set up one that suits you. 

Employee Referral – Meaning and Importance
One of the main qualities of an employee referral program is that it's done internally. If you implement it right, an employee referral program benefits you in numerous ways:
Speeding up your hiring process

Reducing costs

Increasing the quality of hire

Influencing other HR metrics positively

Boosting your brand and reputation

Improving the

candidate experience

and employee experience

Impacting employee engagement
To name a few advantages of referral programs.
To sum it up: An employee referral program is a structured system companies use to source and hire candidates through their employees. The employees recommend the people who possess the necessary skill sets and match the company's culture, values, approach, and mission. Why do employee referrals work like a charm? Current employees know the company and its exact necessities from the inside. Their recommendations are usually on point, which leads to improving all those hiring metrics we've mentioned. And more.
Improved HR Metrics & an Employee Referral Program
The improvement of the essential HR metrics comes as a direct result of setting up an employee referral program. The crucial metrics to keep an eye on include:
Time per hire
An organization's time spent finding, attracting, interviewing, hiring, and onboarding a new member has a massive impact on several other vital business aspects. According to Jobvite's research from 2017, the average time to hire dropped from 43 days to 39 days from 2015 to 2016. And today – the figures keep on going down while candidate's expectations simultaneously grow. LinkedIn stats suggest that employee referral programs substantially reduce the amount of time spent on sourcing and hiring. Their research results show that an average time to hire through a careers page takes more than 50 days.
On the other hand, going with an employee recommendation cuts this period to less than 30 days. Impressive, right? Reducing time per hire is one of the principal reasons you should explore employee referrals.
Cost per hire
The link between cost per hire and time to hire is undeniable and unbreakable. Once you reduce the time per hire – this other significant metric enhances. Your hiring costs are bound to drop. If you need some extra reassurance, check out the formula to calculate your average hiring costs:
Add all hiring costs (internal and external) and divide them by the number of hires you have obtained.
Once you're in the clear regarding your expenses and gains, you can direct your attention to optimizing your recruitment process. The most effective way that immediately comes to mind is an employee referral program.
The quality of hire
Choosing to create an employee referral program unquestionably increases the quality of hire. Third-party recruitment allies can understand your company's mission and vision, but their insights often remain incomplete. Job boards can also come in handy and play a role in your recruitment process. However, statistics still stand firmly behind employee referrals and classify them as the most efficient hiring method. Besides your employees' profound company knowledge, they are excellent at reaching passive talent. And we all know it – passive candidates dominate the market. The Tech industry is the most concrete proof you can get. In 2018, 70% of talents were passive candidates. That's why your employees should take a peek into their networks and help out with recruiting. Their familiarity with your needs, structure, requirements, and culture will contribute to finding the perfect match swiftly.
Employee retention rate
The quality of hire is connected to employee retention. Finding hires who match your precise needs and your candidate persona undoubtedly lowers the turnover rate. Additionally, your employees will take part in recruitment and hiring processes. Them having a say in these crucial matters leads to an increase in their engagement. Translating it into numbers: engaged employees are more than 80% less likely to leave the company. Employee retention stats never lie.
And, on top of that, an employee referral program should incorporate a financial reward. Good recommendations that turned into hires should imply compensation. This way is still cost-effective from the company's perspective, and it betters employee satisfaction. Satisfied employees + the right hires = high retention rates.
Creating an Employee Referral Program – How to Make It Work?
If you're looking for ways to create a superb recruitment strategy, buckle up. Read the tips and tricks that will help you build an employee referral program that drives the optimal results.
Informing the Employees
Firstly, you need to focus on the precise job requirements. Once you have established your expectations and separated "must-haves" from "nice to have," share those insights with your employees. They must be well aware of the full list of your demands and preferences. If anything changes throughout the process in your employee referral program, you'll need to inform the workers timely.
Communicate with your employees

Share JDs and relevant links with them

Teach them to pay attention to finding a cultural fit while minding the needed skills

Highlight what you're

not

looking for in a new hire – help your employees understand potential red flags and deal-breakers

Give feedback and keep your employees updated every step of the way
Know Your Referrers
Once you grasp who your most efficient sources are, recognize their efforts. Aside from monetary awards, make sure to provide non-financial rewards as well. This way, your employee referral program will keep your team more motivated. Apart from that, appreciation is vital for maintaining a healthy working environment and driving results.
Create a Rewarding System for Referrers 
As we said – find the combo of monetary rewards and forms of praise that will cheer up and motivate your crew. Focusing on cash as a prime motivator isn't exactly the brightest idea. Instead of solely giving out specified amounts of money, make sure to learn about your employees and offer some personalized gifts.
Additionally, adjust the rewards to the position. If the role is difficult to fill, the prize should be more generous.
Use
Helpful Tools
Inclining toward the ideal application process means relying on some tools too. A user-friendly process is beneficial all around. Your candidates would have a pleasant journey and a favorable impression of your company.
If you'd run the extra mile to enhance your recruitment process, apply the same rule to your employee referral program. Find a referral software or platform you can utilize. It helps everyone stay up to date, and it simplifies sharing and promoting open positions.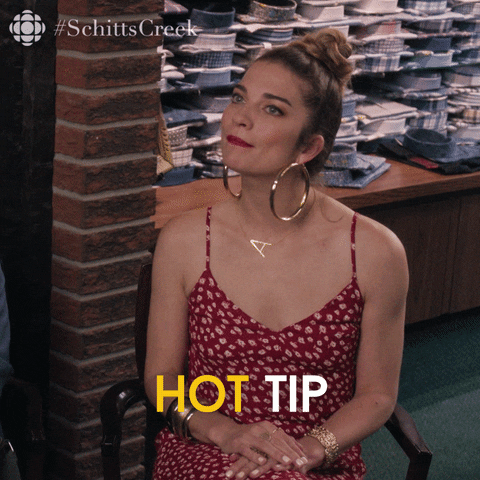 Pro Tip: Recrooit the ideal candidate. Internal & external referrers can join forces and cut your time to hire and costs with ease. Give it a try!
Explore Your Options
… And don't be afraid to experiment. Employee referral programs differ from one company to another. And not only that. Every person on your team is different. Having it all in mind, you should try out several tactics. 
Listen and learn. Your employees are the best source of information (and inspiration). Their opinions can help you shape the perfect employee referral program.
Ready to Create an Employee Referral Program?
With all of the odds in favor of an employee referral program – you must be tempted to try it out. And you wouldn't make a mistake. Hiring with the help of reliable experts is always a top choice. When those experts know all about your organization – you're about to triumph.
Still, if you find referrals to be beneficial and efficient, don't stop there. Reach a vast talent pool by taking recommendations from internal and external referrers. Recrooit & conquer!